Sakshi Chauhan: "I am not made to walk, but to fly", says Sakshi Chauhan from Uttarakhand, who lost her leg in a road accident at the age of eight. Khoya with feet and much more… Childhood fun, running with friends, going to school by cycling with friends. Sakshi had lost all this along with her leg but no one can take away what she found after that. Confidence, courage and stamina. Now Sakshi is standing so firmly on her own that no one can shake her feet.
The 25-year-old Sakshi is not only fond of sports but is also very fond of studies. He has completed his graduation in English and Hindi Literature this year. Along with this, she is also fond of writing. Presently she is doing fellowship in NCPEDP (National Center for Promotion of Employment for Disabled People) which works for differently-abled people. He also likes to sing and open mic.
'There is no more sorrow for losing a leg'
Sakshi says that she is not sad about the fact that she does not have a leg. Even if she is given a chance, she would not like to change this incident because she has loved herself along with accepting herself. In the year 2005 i.e. 17 years before today, he lost his leg in a road accident. While crossing the road, a bus hit Sakshi and the wheels of the bus ran over her feet. This incident happened with him in Tehri Garhwal of Uttarakhand. There was no ambulance facility at that time. It used to take at least four hours to reach the nearest hospital. However, the situation has still not improved much.
News Reels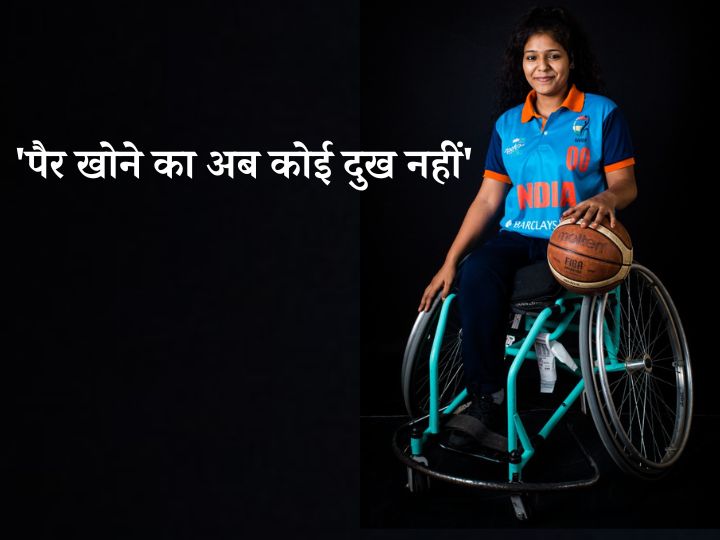 The family had lost hope of survival
Sakshi told that her family and relatives had lost hope of her survival as she had lost a lot of blood and it would have taken almost 5 to 6 hours to reach the hospital, but the eight-year-old Sakshi still wanted to live further. Even after bleeding so much and in a state of unconsciousness, he said to his father, 'Please save me'. These words of Sakshi gave a hope to the family and they were taken to the hospital.
Only 50 rupees were in father's pocket
Sakshi told that her father is a driver. When the road accident happened, he had just Rs 50 in his pocket and the hospital bill for one day was Rs 50,000. The doctors had already told his parents that they would not be able to save his leg. Due to no option, his left leg had to be amputated. Sakshi stayed in the hospital for three months and when she returned home, she felt not only a broken leg, but a completely broken one. After the accident, life brought the most challenges for Sakshi for a year. From going to school till coming back, she was breaking down just remembering this incident.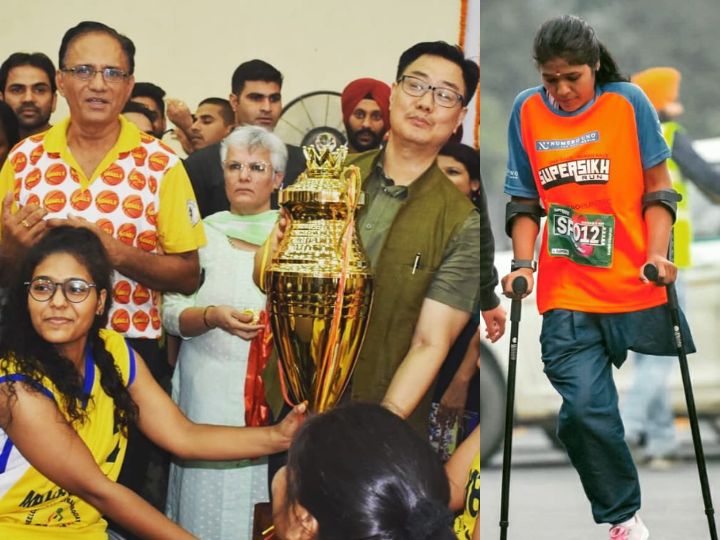 feeling lonely at school
A lot changed in Sakshi's life after this accident. His entire family had to leave the village because being a hilly area, he had to face a lot of trouble in a wheelchair. Everyone shifted to Rishikesh. After the operation, there was a lot of debt on the family, so now the mother also had to work. In school, Sakshi was made to sit separately from all the children so that she would not face any problem. All this was bothering him. Even for eating food or going to the bathroom, his eyes kept waiting for his mother. Even every time he saw other children playing, he used to feel that now his life is not the same as before. A time also came when he started feeling that the whole world has ended for him.
Made himself strong with wheelchair basketball
Sakshi wanted to prove to the world that she is no less than anyone. He started participating in dance and singing competition in school itself. His talent was highly appreciated and this encouraged him to do something big in life. Strong-willed Sakshi came to know about wheelchair basketball 6 years ago. Due to lack of any team in Uttarakhand, he started playing from Haryana. After a lot of hard work and dedication, he got a chance to play for the Maharashtra team as well. He chose wheelchair basketball because your potential is seen in it. Being in sports since childhood, it was easier for him than other things.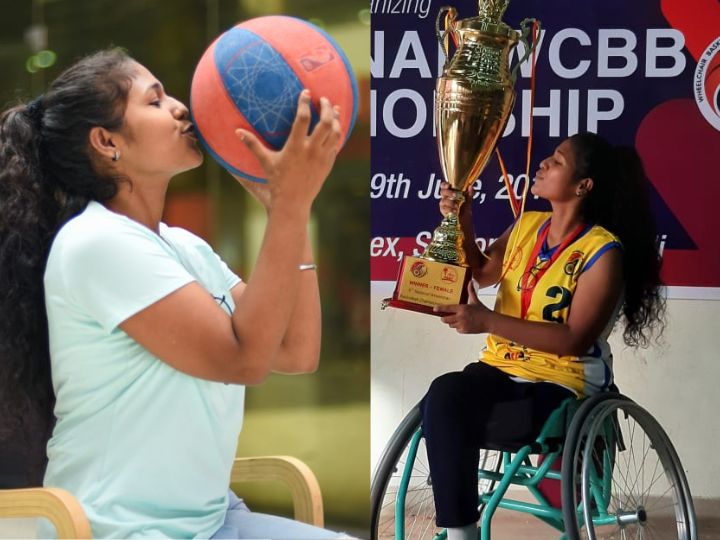 Sakshi has played for India
Sakshi, who plays for the Indian team in wheelchair basketball, told that she plays for the Maharashtra team. In 2019, he won the National in Chandigarh. This was the one after which he never looked back in his life. This sport gave him an opportunity to represent the country in the Asia Oceanic Wheelchair Basketball qualifiers held in Bangkok. Apart from this, she has also won silver medalist in shotput and four medals in marathon.
Sakshi is multi talented
Sakshi, a courageous girl, is multi-talented. Apart from wheelchair basketball, she is a writer, story teller and Garhwali singer. She has hosted a program called 'Shout' in Dehradun. He has also been called for story telling in Cochin, Chennai and many other places. She says that she has accepted her disability. She is an independent girl who is living her life to the fullest.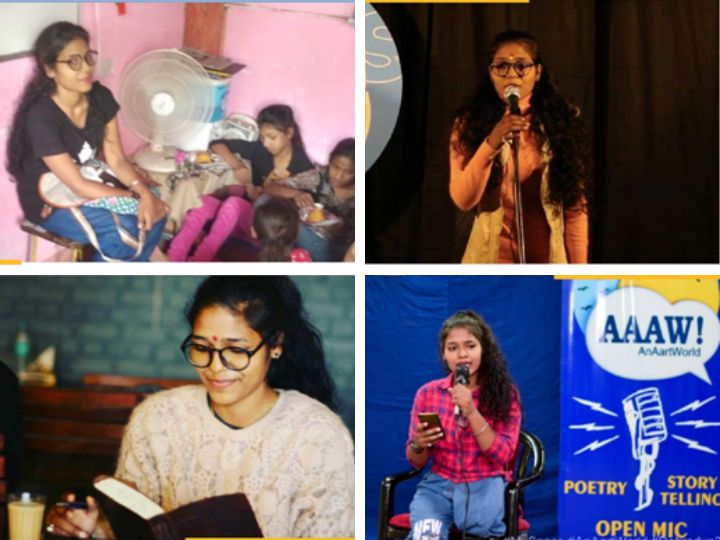 I have a lot of desire to play with Uttarakhand
Sakshi has a desire to play for her state Uttarakhand as well, but due to non-availability of wheelchair basketball here, she had to start her game from another state. However, she has played Javelin shot put from Uttarakhand, in which she got silver and bronze medals. He is happy that whenever his game is mentioned it is always said that 'The girl from Uttarakhand has brought laurels to India in wheelchair basketball, it is a moment of greatest happiness'. He said that as much help is not received from the Uttarakhand government as it should be. There are not so many special facilities for the disabled people in the state. Disability is not being taken care of at all.
While giving a message to the people on the occasion of 'International Day of Disabled Person', he said that if you are Divyang, first of all learn to love yourself. Do not pay any attention to what people think about you or seeing you. Have faith in yourself. She says that 'if I can stand on my own feet even without legs, then anyone can'.
read this also:
December 3 History: Sometimes Bhopal Gas Tragedy, Sometimes December 3 has been a witness to the changed constitution of Iran