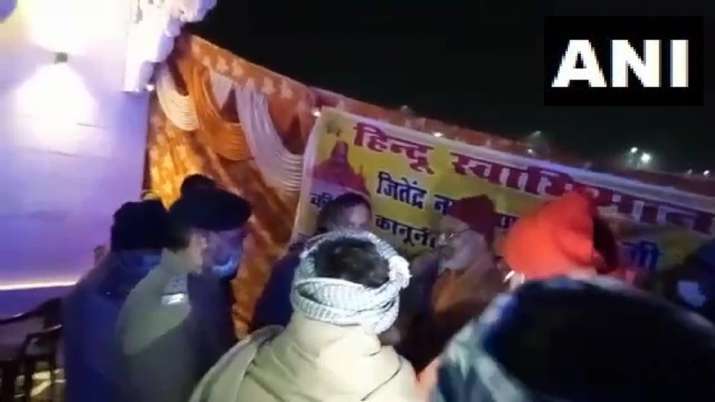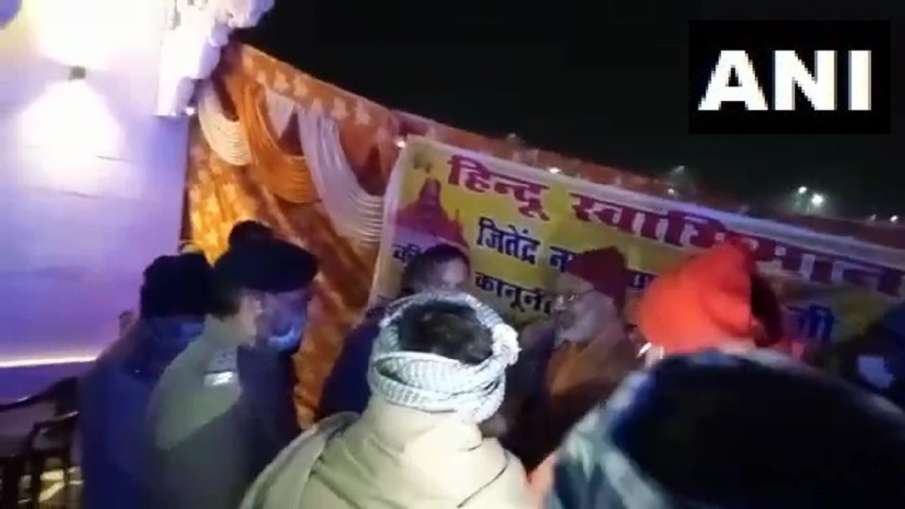 Highlight
Religious guru Yeti Narasimhanand arrested for giving provocative speech in Haridwar 'Dharma Sansad'
Second arrest in Haridwar hate speech case
Uttarakhand: Religious leader Yeti Narasimhanand has been arrested on Saturday for making inflammatory speeches in Haridwar 'Dharma Sansad'. This is the second arrest in this case after Wasim Rizvi. Shekhar Suyal, CO City, Haridwar, Uttarakhand said that religious leader Yeti Narasimhanand has been arrested. There were 2-3 cases going on against him. He has been arrested for making indecent remarks against women.
After arresting religious leader Yeti Narasimhanand, Uttarakhand Police is currently interrogating him. A case has been registered against more than 10 people in the FIR for making inflammatory speeches in 'Dharma Sansad'. It includes the names of Narasimhanand, Jitendra Tyagi and Annapurna. Earlier, the police had arrested Jitendra Narayan Tyagi alias Waseem Rizvi in ​​the hate speech case. A few days ago, a case under 153A was registered by the Haridwar Kotwali police in the hate speech case on the complaint of a local resident.
It is known that Yeti Narasimhanand is a priest of Dasna temple located in Ghaziabad, Uttar Pradesh. He has been in controversies in the past regarding his statements. Yeti Narasimhanand had organized the Dharma Sansad in Haridwar. The 'Dharma Sansad' was held in Haridwar from 17 to 19 December. Many speakers gave hate speeches in the 'Dharma Sansad' held in Haridwar. A lot of videos had gone viral on social media regarding these provocative speeches, after which the Haridwar Police had registered a case.
The petition of former Patna High Court judge Justice Anjana Prakash and journalist Kurban Ali was heard in the Supreme Court on Wednesday. The petitioner had sought a direction to conduct an "independent, credible and impartial inquiry" by an SIT into incidents of hate speeches against the Muslim community. It is noteworthy that in the Dharma Sansad held in Haridwar, Uttarakhand, Hindu sadhus and other leaders had allegedly called for taking up arms against Muslims and their slaughter.
Let us inform that, on Wednesday, the Supreme Court had issued a notice to the Uttarakhand government in this matter and sought a reply in 10 days. The court had also issued notices to the Center and Delhi Police. The court had given exemption to the petitioner, Kurban Ali, to approach the local administration to stop the Dharma Sansad to be held in Aligarh on January 23.