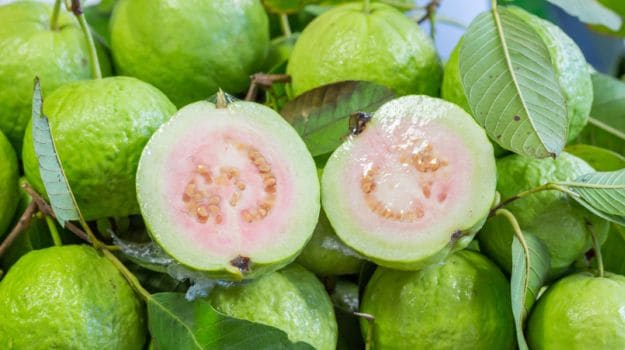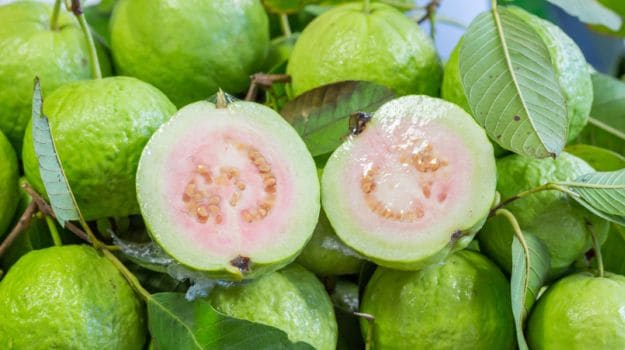 special things
Guava is low in calories and high in fiber.
You can make many types of recipes with guava.
Let's know about these recipes.
Guava Recipe: Guava is such a fruit, which is not only tasty to eat, but also very beneficial for health. Guava is low in calories and high in fiber, so guava proves to be effective in reducing weight. Due to the low amount of sugar, it is considered very good for diabetic patients. You must have eaten guava as a salad, but did you know that pudding, chutney, pickle and jam are also made from guava. Let us tell you some special recipes made from guava.
Delicious Guava Recipes | Make these delicious recipes with guava
Guava Halwa
To make the pudding, first put the guava in the cooker and boil it. Close the cooker only after applying one whistle. After cooling prepare the guava paste. Filter the paste with a sieve and separate the seeds. Now heat a pan and put two spoons of ghee in it and fry the guava paste first. Fry for 3-4 minutes then add sugar to it. When the sugar melts, then add mawa to it. Now cook it well for a few minutes, now add cardamom powder and mix it. Halwa is ready, do not forget to add dry fruits while serving it.
Guava Chutney
It is very easy to make Guava Chutney. For this, you have to cut the guava into small pieces. Peel garlic, green chilies and a little ginger and grind it with guava in a mixer. Now add salt according to the taste and add a little mustard oil. This guava chutney looks very tasty to eat and is also very beneficial for health.
Guava Pickle
To make guava pickle, wash and wipe it well and cut it into small square pieces. Now heat oil in a pan. Along with mustard seeds, asafoetida and fenugreek seeds, add turmeric powder, red chili powder, green chili tempering. Now add guava pieces and mix it well. Now add salt and jaggery and stir it while mixing it well. When the jaggery melts, remove it from the flame. When it cools down, add lemon juice and mix it. Now fill it in a jar and keep it. It can be eaten for one and a half to two weeks.
guava jam
For making jam, clean the guava thoroughly and cut it into small pieces. Now put the guava in a pan, add some ginger and 2 cups of water and cook it for about twenty minutes. Now the guava has to be sieved well and the seeds have to be separated. Now again put the guava in the pan and cook it for two minutes while stirring continuously, then add lemon juice and jaggery to it and let it thicken while stirring on low flame for about 25-30 minutes. Now add food color to it and mix it well. Now the jam is ready, put it in a box to store it.
Ayurveda Food Combining: Do not eat these things together, they are dangerous!
Disclaimer: This material, including advice, provides general information only. It is in no way a substitute for qualified medical opinion. Always consult an expert or your doctor for more details. NDTV does not claim responsibility for this information.