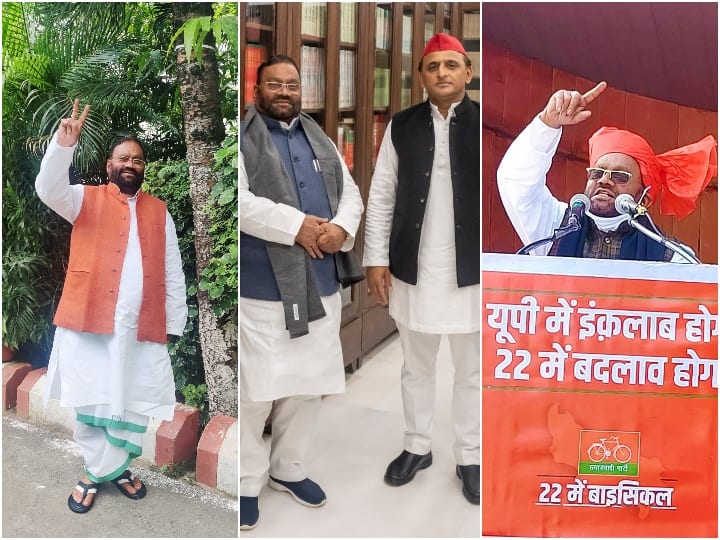 Uttar Pradesh Assembly Election 2022: A strong leader has increased the political stirring of UP these days. Swami Prasad Maurya, a big name in UP politics, has now become a socialist. Maurya, once called a BSP, had joined BJP in the last elections, now he has ridden Akhilesh's cycle by saying Tata, bye-bye to BJP. Swami Prasad Maurya has a long political career spanning nearly four decades and he is considered a politician who has a threat in UP politics.
Swami Prasad Maurya, who was a strong leader of BSP, has a good support base. In such a situation, it is very important to know Swami Prasad Maurya, who exploded in this assembly election by saying goodbye to BJP. At the same time, it is also very important whether Akhilesh has made his profit by making this big leader a SP or Swami Prasad Maurya is planning a new and big innings.
Try to understand, Swami Prasad Maurya, born in Pratapgarh in 1954, is a law graduate, along with he has also done MA. He has been active in UP politics since 1980. However, in the initial years, he did not get a chance to contest the assembly elections. The year 1996 was a golden year for him and he entered the BSP. Swami Prasad Maurya became BSP after taking membership of BSP on 2 January 1996. This was the year after which this leader proved himself in the politics of UP.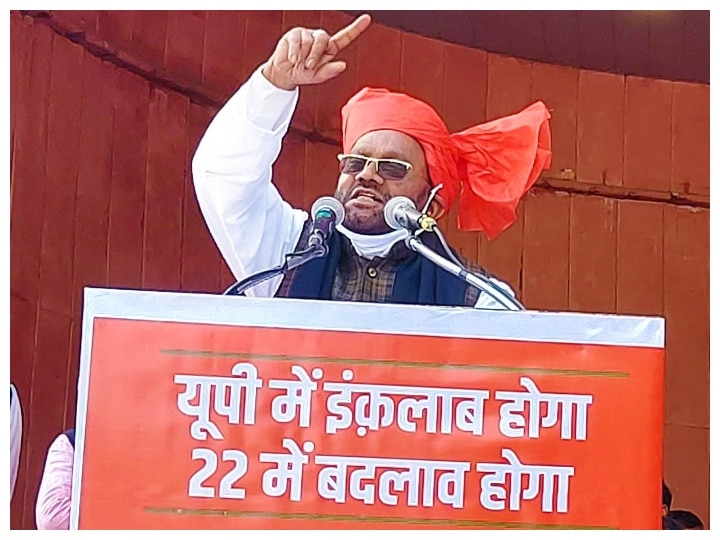 Also read- ABP C-Voter Survey: Will Akhilesh Yadav benefit from leaders leaving BJP? People gave shocking answer
contested election for the first time from here
In 1996, he contested from Dalmau assembly seat of Rae Bareli on a BSP ticket and won the assembly elections. His career was such that he became a cabinet minister 4 times. Three times he also became the Leader of Opposition in the UP Legislative Assembly. After defeating the mother of Union Minister RPN Singh in the by-election from Padrauna in 2009, she was counted among the leaders close to Mayawati. In the year 2008, Swami Prasad Maurya was given the responsibility of the post of state president by the BSP. After the defeat in 2012, Mayawati took back the responsibility from her.
Rebellion sitting like this with BSP
In the year 2016, Swami Prasad Maurya rebelled against the Bahujan Samaj Party. He accused of distributing tickets by taking money. The allegation was huge and Mayawati herself had to come forward to answer Swami Prasad Maurya's allegations. After farewell from BSP, Swami Prasad Maurya formed his own party, but with a big dream, he joined BJP. In the year 2017, Swami Prasad Maurya got the ministerial post by winning the assembly elections.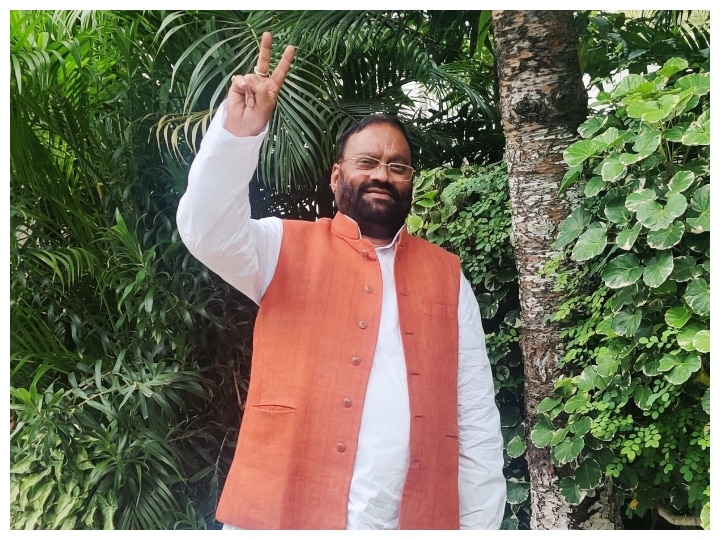 Also read- Amidst the setback to the BJP before the UP elections, the ministers of the Yogi government said, PM Modi is the biggest OBC leader of this country
Swamy became cabinet minister
After the victory, Swami Prasad Maurya was made a cabinet minister and given the responsibility of labor minister. Swami Prasad Maurya, who rode the lotus chariot in the last assembly elections, has now joined Akhilesh. Swami Prasad Maurya is considered to be a doer of Ambedkarite politics. In such a situation, the time to come will decide how much work he will prove to be of SP in the political season of UP.
sleepless due to our resignation
Swami Prasad Maurya's daughter Sanghamitra Maurya is a BJP MP from Badaun seat. Sanghamitra Maurya himself defeated Mulayam Singh's nephew Dharmendra Yadav in the election from this seat. Swami Prasad Maurya has made a big attack on the BJP as soon as he joined the SP. He said that such a tsunami will come that will blow up the BJP. Swami Prasad Maurya said that those who did not get time to listen to us have become sleepless due to our resignation.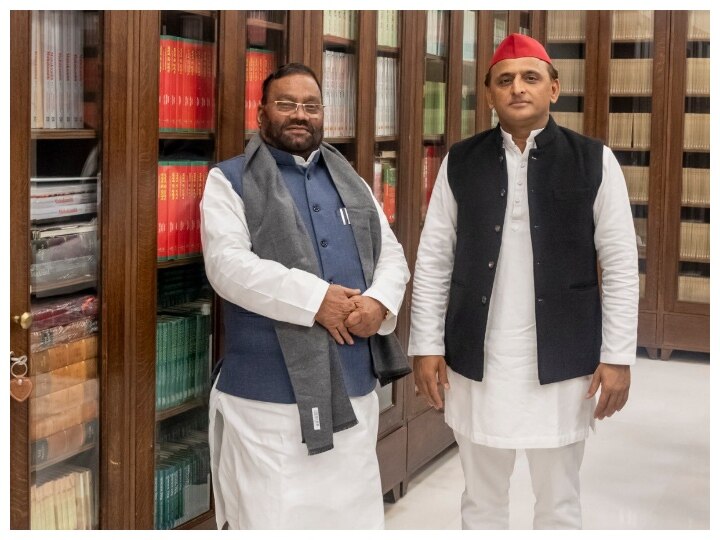 Made CM from Gorakhpur
He said that the people of BJP are alleging that why 5 years have not gone. Also accusing him of leaving the party for his son. He said that because of backwards, dalits and oppressed, they came to power by raising the names of Keshav Maurya and Swami Prasad. It was then said that the CM would be either Keshav or Swami Prasad, but by throwing dust in the eyes of the backwards, he made a CM from Gorakhpur. Slogans of 80 and 20 are being given, but now the fight will be of 15 and 85. 85 is ours, 15 will be divided. While giving membership to Swami Prasad Maurya, Akhilesh Yadav said that Swami Prasad Maurya had said that wherever he goes, the government is formed. This time also he has brought a large number of leaders with him.