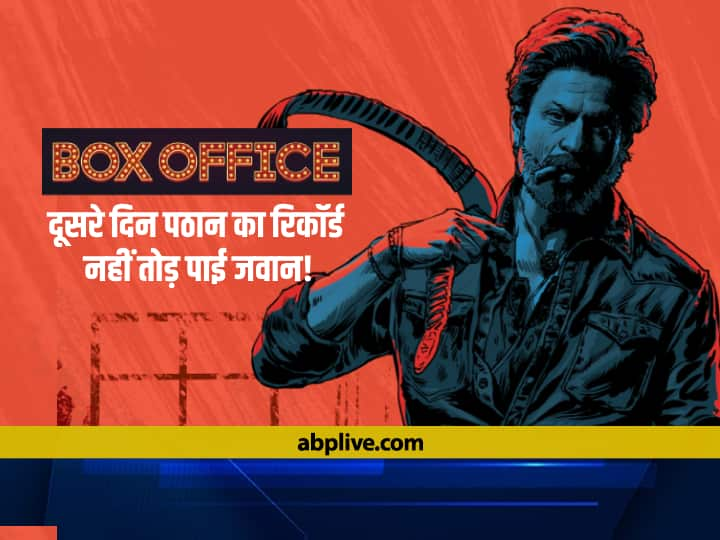 Shahrukh's 'Jawan' has earned bumper on the second day as well, crossed the 100 crore mark, but could not break
Jawan Box Office Collection Day 2: Shah Rukh Khan is fondly called the King Khan of Bollywood and with the back to back success of 'Pathan' and 'Jawan' he has proved that he truly deserves to be called the King of B-Town. Jawan opened to a packed audience on Thursday and earned Rs 75, earning it the record for the biggest opening ever in the country. is expected to do. The film has already earned Rs 21 crore in advance booking. Let's know how many crores 'Jawan' can collect on the second day on Friday?
How much can 'Jawan' earn on the second day
Shah Rukh Khan's latest release film Jawan has created history by collecting 75 crores in the domestic market and more than 100 crores worldwide on the very first day of its release. The craze of the audience is being created for this film of King Khan and long queues of the audience are being seen in the theaters to see the young man. With this, the estimated figures of the second day's release of 'Jawan' have also come.
According to the early trend report of SacNilk, 'Jawan' can do a business of 45 crores in all languages ​​on the second day of its release i.e. Friday. In which Hindi and Tamil are at the forefront.

With this, the total earnings of the film for two days will be Rs 120 crore.

On the first day of its 62 shows in Mumbai and Delhi, it had more than 60 percent occupancy and each ticket cost more than Rs.2000 while on the second day also, Jawan managed to sell more than 9000 tickets,
'Jawan' could not break the record of 'Pathan' on the second day?
'Jawan' has created history by earning 100 crores in the domestic market in two days. However, Shahrukh Khan's latest release could not break the record of 'Pathan' on the second day.
Actually 'Pathan' collected 70.50 crores on Thursday, 26 January, the second day of its release. One reason for this was that 26th January was also a public holiday, while the second day of release of 'Jawan' is a weekday. By the way, Jawan has also benefited from tremendous word of mouth publicity after its release and in every language the film has gained popularity with every passing show and the evening show has seen more than 90 percent occupancy. In the coming weekend, many records are going to be made in the cash register of the jawan.