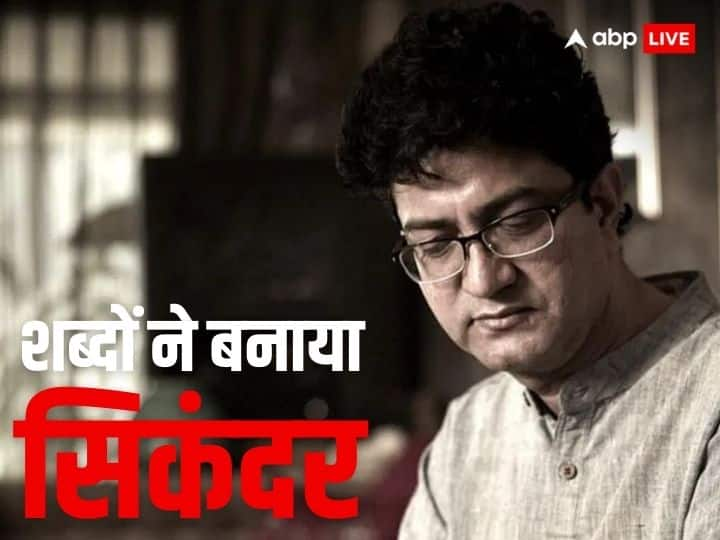 Prasoon Joshi became famous in Mayanagar by becoming 'Jingle King', his songs have created a stir even across the borders.
Prasoon Joshi Unknown Facts: When he explained the meaning of cold to Coca Cola, people understood the real meaning of cold. Then when he said don't ask again the reason for eating chloromint, people started laughing. Of course, we are not talking about anyone else but Prasoon Joshi, famous as Jingle King in Mayanagari, who took his first step in this world by being born on 16 September 1971 in Almora district of Uttarakhand. In the birthday special, we are introducing you to a few pages from the life of Prasoon Joshi.
Worked in advertising company for 10 years
The thing to note is that Prasoon Joshi did his Masters in Physics, after which he studied MBA. After completing his studies, Prasoon Joshi joined an advertising company based in Delhi and served for about 10 years. He also worked as the executive chairman of international advertising company McNair Erickson. During this, Prasoon Joshi asked why do we eat cold means Coca Cola, Chloromint? Won everyone's heart by writing taglines like Don't ask again and Atithi Devo Bhava.
Wrote the book at the age of just 17
You will be surprised to know that Prasoon Joshi started his journey to fame at the age of just 17. Actually, Prasun was very fond of reading and writing since childhood. This was the reason why he wrote his first book, Main Aur Woh, when he was just 17 years old. Whereas, if we talk about films, Prasoon Joshi made his first step in Bollywood with the film Lajja. After this, he wrote hit songs for many films including Delhi-6, Satyagraha, Ghajini, London Dreams, Taare Zameen Par and Rang De Basanti, due to which he started climbing the stairs of fame.
When Prasun's song created a stir across the borders
Prasoon Joshi has written many hit songs in his career, but he likes Delhi 6's Arziya very much. What happened was that he got a call from a woman from the Tourism Ministry of Pakistan regarding this song. That woman was very old. He expressed his desire to sing this song to Prasun. Prasoon also sang 'Dadaaron Darakaron Hain Maathe Pe Maula' while welcoming that lady and the lady started crying bitterly on the phone itself. In this way, Prasun's song created a huge stir even across the borders.
'Everyone has the problem of thinking…', Bigg Boss OTT 2 fame Bebika Dhurve said this about those who think excessively.