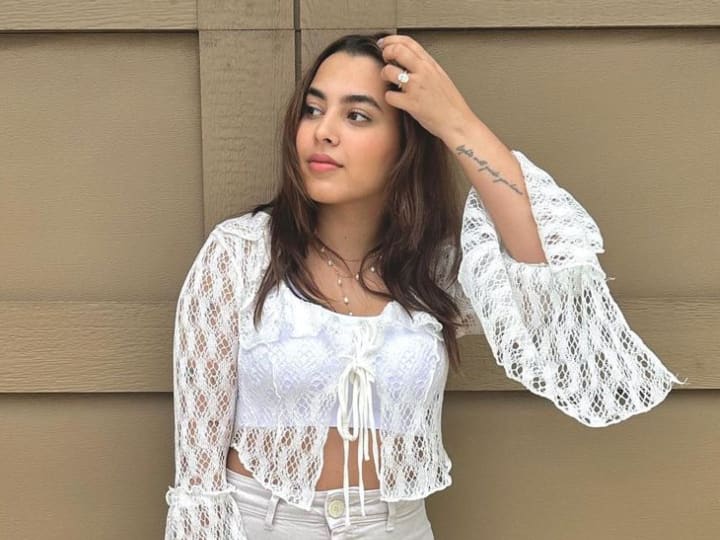 Anurag Kashyap's daughter Alia is insecure about her weight, said- 'My bones are very…'
Alia Kashyap on her weight: Film maker Anurag Kashyap's daughter Alia Kashyap is often in the news about her personal life. Recently she got engaged to her long time boyfriend Shane Gregoire, pictures of which were also revealed. Alia is a social media influencer and now she has spoken openly about wet gun insecurities.
Alia recently shared her experience with her fiance Shane Gregoire about her weight gain and people's comments on it in her own podcast Opposites Attract channel. He told that the kind of comments made on him regarding his weight had a great impact on his mental health. Alia said, "I am still very insecure about my weight and body.
'The bones were very scary…'
Alia Kashyap says, this is madness and how harmful this insecurity can be for mental health. I was always thin and had a very good digestive system my entire life. I used to eat a lot, I always wanted to gain weight. Alia further told that her bones were very scary. He said, no matter how much I ate, I could not gain weight and my mother was also like this when she was young. So I know it's inherited.
Alia is not happy with her looks
Alia further said that now her weight has increased but she does not need people's comments on this. While sharing her experience, Alia says that she was very worried about her weight and whenever someone commented on it, she felt very bad. Alia said, I feel that I am in a much better place now. I'm still not happy with my looks and I'm still insecure, but I think I'm in a healthy mindset today.
Also read: Ganesh Chaturthi 2023: From Shilpa Shetty to Ram Charan…these stars welcomed Ganpati Bappa with pomp, see pictures