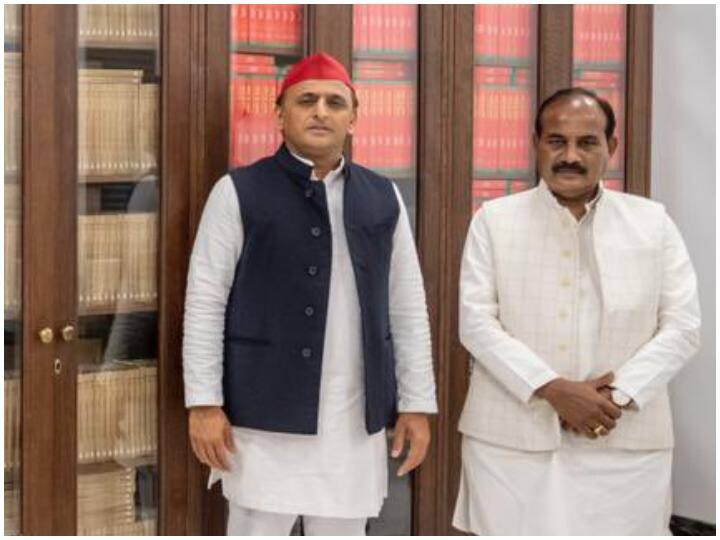 Just before the elections, many colors of the politics of Uttar Pradesh are being seen. In the last few days, there was a lot of defection, in which most of the leaders came out of the BJP. The name of Dara Singh Chauhan, who was a minister, is also included in these leaders. During an interview with ABP News, Dara Singh Chauhan answered all the questions about leaving BJP and going to Akhilesh Yadav's party.
Dara Singh to join Samajwadi Party on January 16
All the other leaders and MLAs who left the BJP have chosen the support of Akhilesh Yadav's Samajwadi Party. But Dara Singh Chauhan had not yet opened his cards. But in an interview with ABP News, he told that he is also going to walk holding Akhilesh's hand. Dara Singh Chauhan said that this decision was taken after taking opinion from all those who chose me and those who want me and support me. Everyone said that the party which can take along the Dalits and backward classes is the Samajwadi Party.
Also read – … our Chief Minister has already gone to Gorakhpur, Akhilesh Yadav took a jibe at CM Yogi
BJP did not do everyone's development with everyone – Dara Singh
Just before the elections, Dara Singh Chouhan said that the party had given the slogan of Sabka Saath, Sabka Vikas. But there was no development of the people of backward society. Whereas this community had done the work of supporting BJP in large numbers. Due to which the government was formed with such a huge majority. But the Dalits and the poor were played with. All these people are hurt today. I raised their voice in the appropriate forum, but when I saw that the government was ignoring it, I took this decision.
Dara Singh Chouhan said that the people of Dalit society are so sad that they were not asked after forming the government on the basis of their votes. Today youth are worried for employment. Farmers are worried.
There was hope from the government, but no work was done
When Dara Singh Chauhan was asked what did you do for this section while being a minister in the government? On this, he said that, till now we were continuously waiting that the government will take some decision in the interest of the people of Dalits and backward classes. The rights of the youth of UP were snatched away, they were lathi-charged. There was hope from the government we were in. But this government is talking about completely ignoring the Dalits.
Also read – Elections 2022: Ban on election rallies may continue even after January 15, Election Commission may announce soon