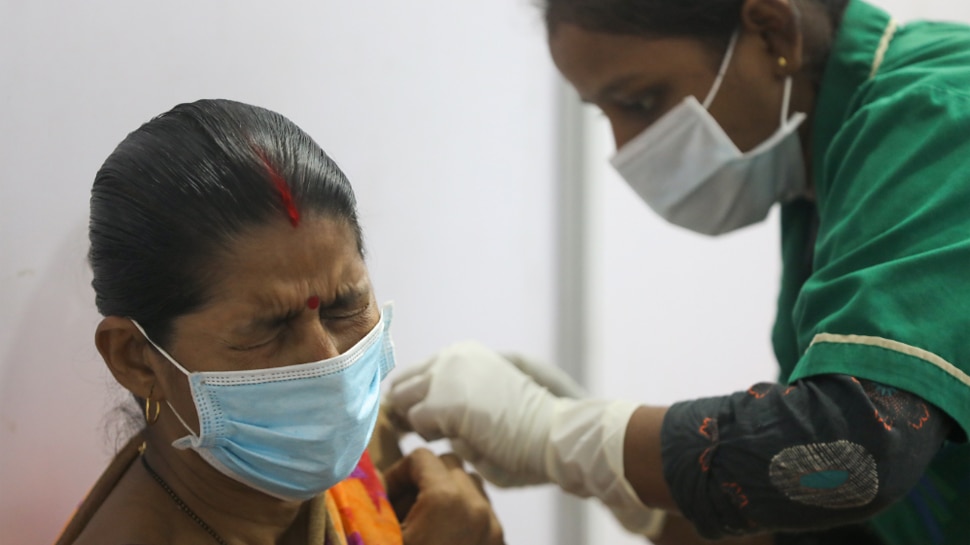 Mumbai: A case of applying a separate vaccine to a 72-year-old youth has come up in a village in Jalna district of Maharashtra. Dattatreya Waghmare, a resident of Jalna, was indented with a biotech of Bharat Biotech on 22 March. After this, on 30 March, he was given a second dose of vaccine and Kovishield, the primary health center of the village was installed. Which is now disclosed by his son.
Minor problem after applying second vaccine
Dattatreya Waghmare's son Digambar said, "After applying the second vaccine, my father had a minor problem and had mild fever, rashes in some parts of the body and discomfort. After this he was taken to the state health center, where he was given some medicine. He further said, 'I came to know about different vaccines a few days ago when I saw two of their vaccination certificates. My father is illiterate and I am also not very educated. Health officials should have noted that my father received the same vaccine dose.
Also read- Deadly black fungus knocked in these 10 states, know its symptoms and preventive measures
Side effects such as fatigue and headaches can occur.
It is thought to mix doses between Corona Vaccine deficiency, but according to research two different vaccine doses of Kovid-19 can have side effects if applied to the patient. News agency Bloomberg quoted a study in the Medical Journal as saying that mixing two vaccines and applying it can cause problems like fatigue and headaches. However, these side effects are observed for very short duration and most of the symptoms are mild.
This disclosure in the study of Oxford University
Researchers at Oxford University have also found in a study that applying two different vaccines can cause side effects in the short term. According to a report by The Lancet Medical Journal, people were first vaccinated with AstraZeneca and secondarily vaccinated by Pfizer. Side effects were seen in people after taking the second dose, but most of them were mild.
live TV