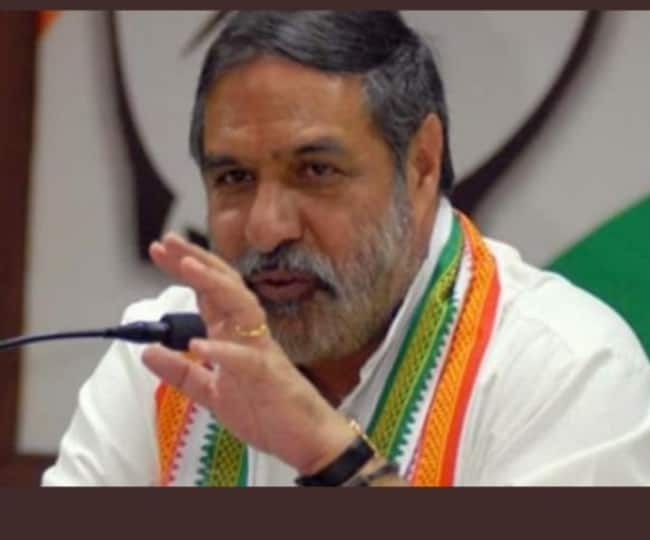 Constitution Day : On not attending the Constitution Day program, Congress leader Anand Sharma said that the BJP government is attacking the constitutional institutions and the basic spirit of the Constitution. He said there is still time. The government should change its working style and its mindset and agree on important national issues. In a parliamentary democracy, the role of the opposition remains important and it is clear in the constitution of the country that the opposition is mandatory along with the ruling party. Two years back also the issue had cropped up and a government program was organized in which the opposition had no role.
He said, 'We want to make it clear that while respecting the Constitution and His Excellency Rashtrapati ji, the opposition or Leader of Opposition, leaders of opposition parties should not be included in the program of Constitution Day. Only a formal invitation, that too is not acceptable to sit inside the ceremony.
Anand Sharma also said that this government does not respect the opposition in organizing the celebration of democracy and constitution and insults parliamentary democracy, due to which many opposition parties decided to stay away from this program. He said that Congress and other main opposition parties did not attend the event. The BJP government is continuously hurting constitutional institutions, constitutional rules are being violated. It is attacking the basic spirit of the Constitution.
Sharma claimed that many problems and dire situations have arisen in the country. The way the government made laws, it has created conflict and further excitement in the society. The same thing happened with all the three agricultural laws. If you listened to the opposition, then such a big crisis would not have come.
Let us inform that MPs of Congress and many other opposition parties were not present in the program of Constitution Day. President Ram Nath Kovind, Vice President M Venkaiah Naidu, Prime Minister Narendra Modi and other dignitaries were present in the function organized in the Central Hall of Parliament House on Constitution Day.
read this also
Constitution Day Ceremony: PM Modi's attack on familyism, said- how will the parties who themselves lose their democratic character protect democracy
Maharashtra Politics: Union Minister Narayan Rane's big claim – BJP government will be formed in Maharashtra by March, Sharad Pawar leaves for Delhi