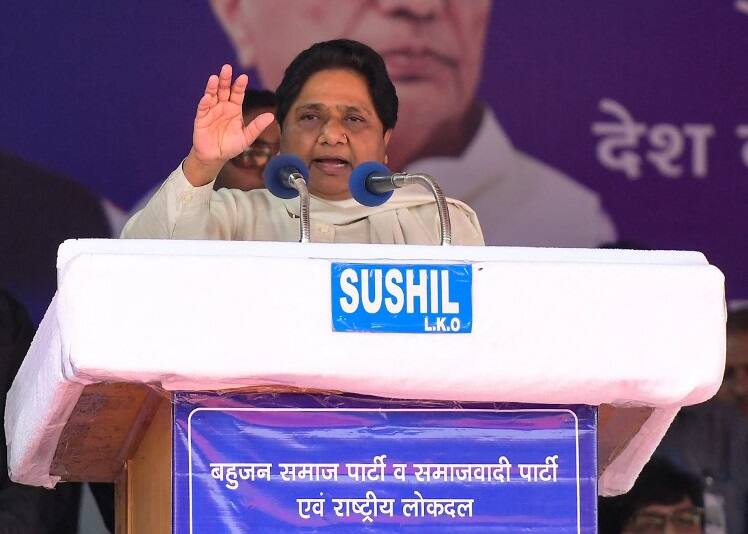 BSP Candidates List 2022: On the occasion of her birthday, Mayawati has announced candidates for 53 out of 58 seats in the first phase of UP elections. During this, in the press conference, Mayawati said that all the parties are trying to stop us from coming to power by forming an alliance, but the people will bring us back to power. The BSP supremo said that this time also in power we will work under the welfare of all.
In the remaining 5 seats, the names of the candidates will be announced in a day or two – Mayawati
In Lucknow, Mayawati said, "We have finalized the names of our candidates in 53 seats out of 58 assembly seats and in the remaining 5 seats also the names of the candidates will be finalized in a day or two."
We have finalized candidates for 53 seats in the first list, we will release the remaining 5 in a day or two: BSP chief Mayawati pic.twitter.com/aPI6M2fzf7

— ANI UP / Uttarakhand (@ANINewsUP) 15 January 2022
BSP will return to power again- Mayawati
Mayawati said, "In the upcoming assembly elections, the people will definitely bring our party to power again and I also want to assure them that after coming to power this time, our party will be here again like its previous regime." The government will run in all matters.
People should beware of opposition's tactics: Mayawati
Targeting the opposition, Mayawati said, "People should beware of the tactics of the opposition. Avoid casteist and anti-BSP media. I have been in Lok Sabha 4 times, Rajya Sabha thrice, Vidhan Sabha twice and MLC twice. After Kanshi Ram ji, the responsibility of the party is on me, so I will not contest elections. If the government is formed, I will lead the government through the Legislative Council." Mayawati said, "The year 2022 is the year of hope. Change will happen. A book written by me 'Mere Sangharsh Mere Sammaran' is being released. This will prove to be an inspiration for the younger generation. BSP's Ambedkarite policy will continue to move forward.
Check out the list here-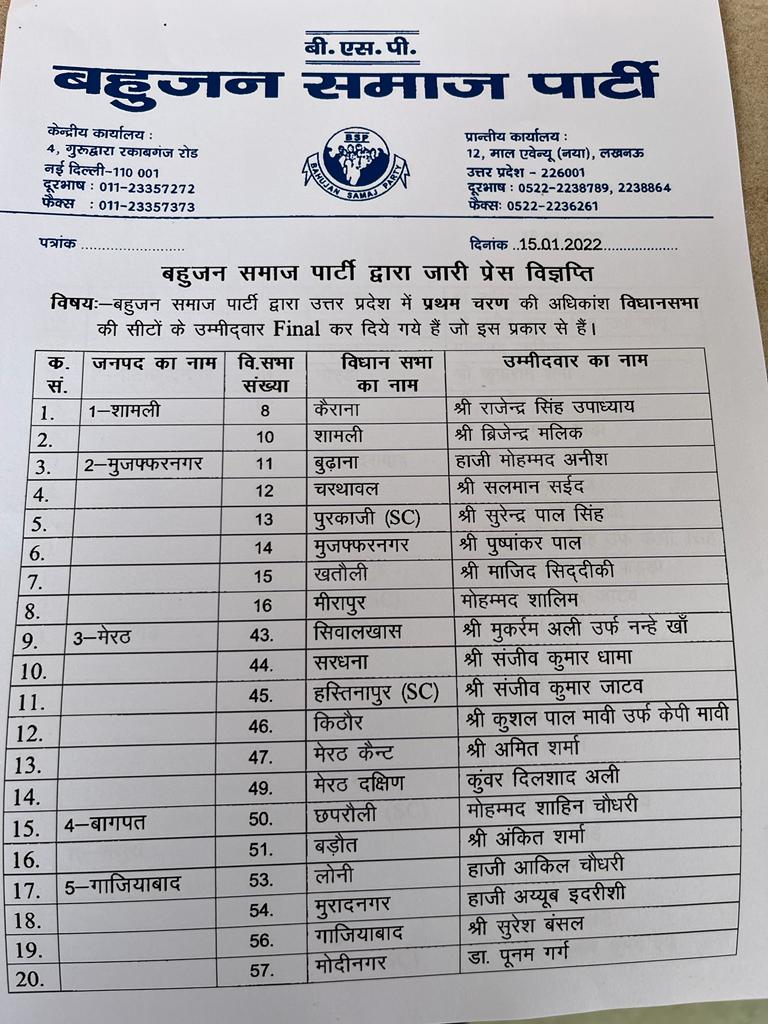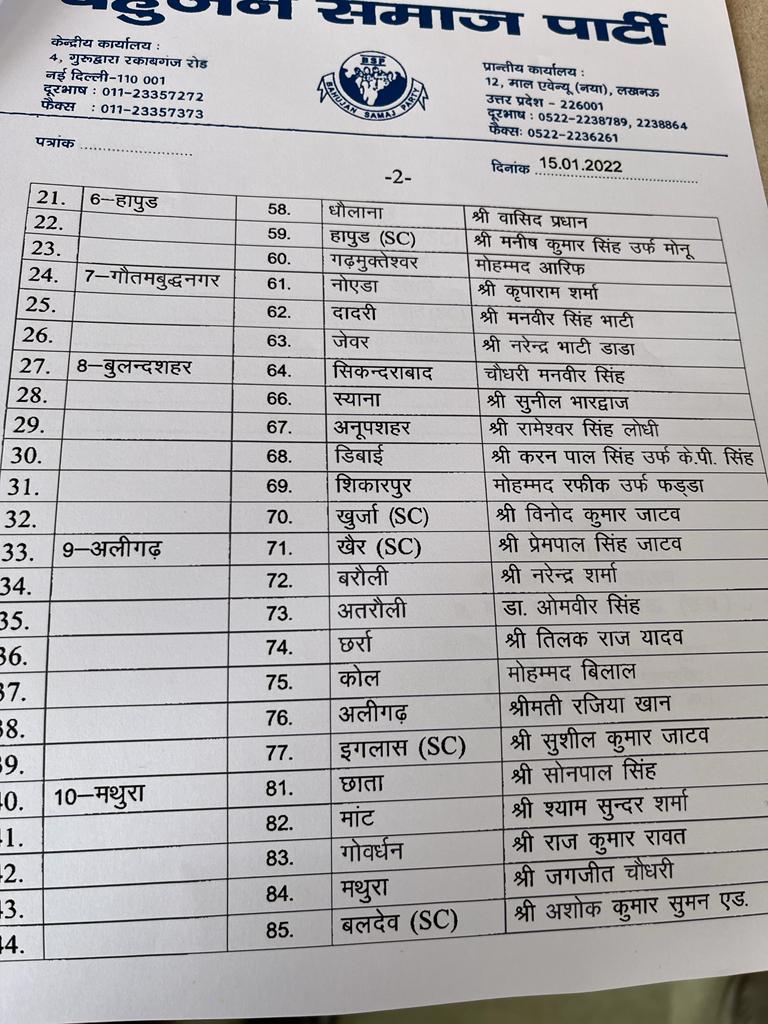 Also read-
UP Election 2022: Chandrashekhar puts a break on alliance with SP, accuses Akhilesh Yadav of this serious
Coronavirus Cases Today: More than 2 lakh 68 thousand cases of corona registered in the country in the last 24 hours, Omicron cases cross 6 thousand