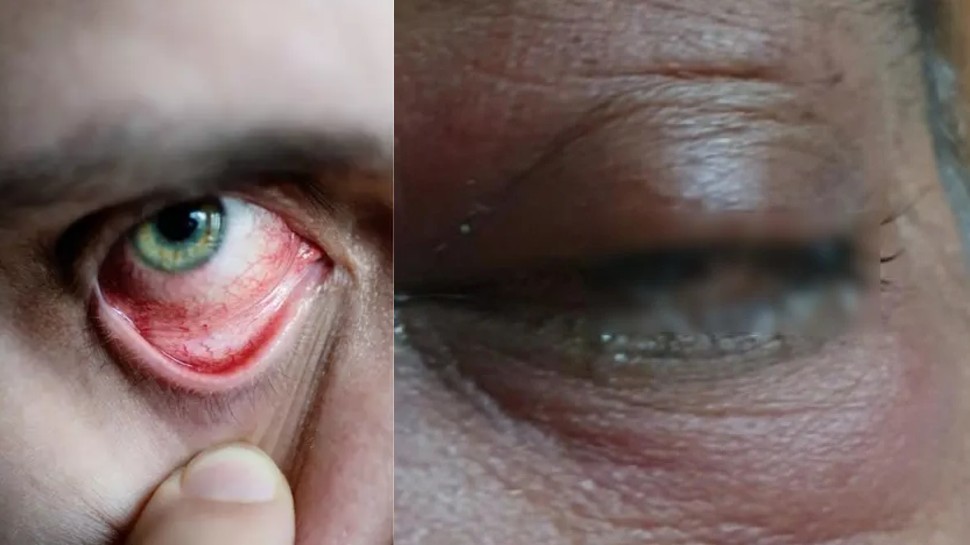 New Delhi: Amidst the corona havoc, black fungus in the country is hunting people. Its patients have been found in many states of the country including Madhya Pradesh, Maharashtra, Uttar Pradesh. According to the Indian Council for Medical Research (ICMR), black fungus is a rare disease that spreads very rapidly in the body and it is seen more in people who are infected with corona virus than before any other disease. Those who were afflicted or whose immunity is very weak.
In this news, we have brought you complete information about Black Fungus.
What is black fungus
This is a fungal infection that is triggered by the corona virus. Experts of the Kovid-19 Task Force say that it spreads easily to those who are already suffering from some disease and whose immune system is weak. These people have less ability to fight infection.
How dangerous is black fungus
Black fungus infestation is proving deadly among the corona havoc. According to doctors, if it is not treated at the right time, in addition to going to the eyesight, the patient can also die. This infection catches the eye through the sinus. After this, it spreads to the body. To prevent this, the doctor has to perform surgery to remove the infected eye or upper part of the jaw.
How does black fungus hunt
According to health experts, a person can become a victim of fungal infection due to exposure to germs spread in the air. Black fungus can also develop on the patient's skin. It can enter the body due to injury, rubbing or burns on the skin.
Symptoms of black fungus
Have a fever
Head hurts
Cough or breathlessness
Redness or pain in the eyes
Have eye pain
The eye swells, one thing is visible or stops appearing
Facial pain, swelling or numbness on one side
Toothache, teeth begin to move, chew toothache
Mucus blood in vomit or cough
For which people black fungus is fatal
Black fungus especially affects those people, whose ability to fight diseases, ie immunity is weak.
Black fungus is generally not a particular threat to people with strong immunity.
How to avoid black fungus
Wear masks in dusty areas.
Wear shoes, gloves, some sleeves shirts and trousers while going near things like soil, moss or manure.
Take special care of cleanliness.
Control diabetes, use sparingly of immunomodulating drugs or steroids
Also read: health news: These 3 oils are very effective for massage of children, it is also strong for hair.
Watch live tv