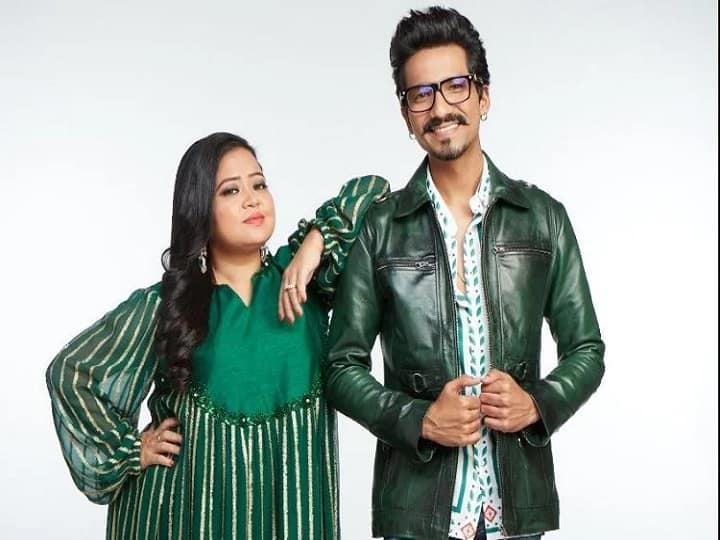 Bharti Singh & Harsh Limbachiyaa HunarBaaz: Talent reality show Hunarbaaz of Bollywood actors Mithun, Parineeti Chopra and Karan Johar is going to start soon. Comedy queen Bharti Singh and her husband Harsh Limbachiyaa will be seen hosting the show. Meanwhile, in the video that came out from the stage of Hunarbaaz, Harsh is seen expressing the pain of his heart.
Actually, the reality show Hunarbaaz is going to start on 22 January on Desh Ki Shaan Karlas. Earlier, a promo video of the show has been shared by the channel. In this video, Harsh expresses his heartache in front of Mithun Chakraborty on the stage of the show and says – I have been taunted in every reality show, when is it happening, it has been four years of marriage.
Harsh further points to Mithun Chakraborty also saying that in the last show, Dada aapne bhi taunted nahi … in this a video of Mithun's flashback comes to the fore, in which Mithun is seen saying what is your skill and in this But Bharti says that it has been 4 years of marriage, till today I have not been able to show my talent.
Harsh tells that that thing touched his heart and he got angry, only then Bharti says that and all that anger descended on me. And he showed his talent. This funny style of Harsh and Bharti is being liked by the fans a lot. Let us tell you that Bharti Singh is enjoying the day of pregnancy these days and is going to be a mother soon.
When no big star wanted to work with Mumtaz, then this actor gave and did 16 films
Electricity girl Palak Tiwari celebrated Makar Sankranti by flying kites, eating sesame laddus