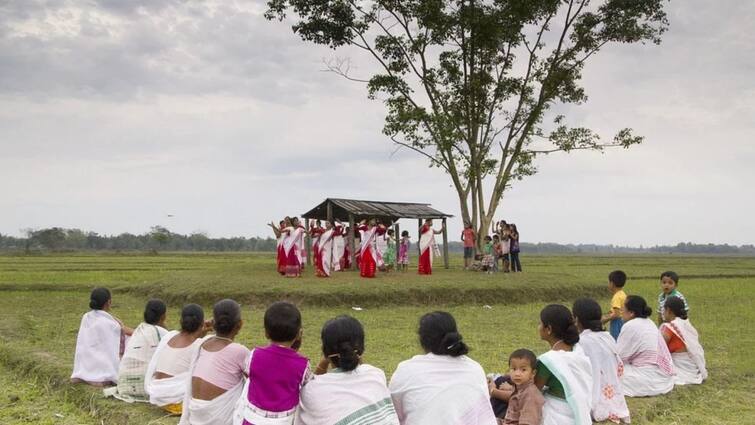 Tamil Nadu Jallikattu: An 18-year-old youth died during the Jallikattu festival in Tamil Nadu. During the Jallikattu competition in Madurai, a furious bull killed an 18-year-old spectator with a horn. Around 80 people including competitors and bull owners got injured in this popular game of bull control during Pongal. According to media reports, a health official said that at least 80 people were injured while a youth lost his life during the Jallikattu competition in Avaniapuram area of ​​Madurai, Tamil Nadu. Jallakattu was celebrated on Friday (January 14).
One killed, 80 injured during Jallikattu competition
According to the information, 24 bull owners are among the injured. At the same time, 38 bull tamers and 18 spectators were also injured during this competition. According to the police, the bull hit the youth Balamurugan's chest through his horn. After which the badly injured Balamurugan was taken to the hospital where doctors declared him brought dead. This one-day traditional sports competition ended at around 5:10 pm. By controlling 24 bulls, Karthik of Avanipuram remained at number one. The trophy was presented to Karthik, who became the winner in the competition this season. He also won the car. During the Jallikattu competition last year, Karthik controlled 16 bulls.
read this also:
India Weather Update: Somewhere dense to very dense fog, some severe cold havoc, know the weather condition across the country
#Update , According to a health official, a total of 80 were injured, 1 died in the Jallikattu competition in Avaniapuram area of ​​Madurai, Tamil Nadu.

The injured included 38 bull tamers, 24 bull owners and 18 spectators. https://t.co/nHk7uV5QHU

— ANI (@ANI) 14 January 2022
oxen and humans fight
Murugan won the second prize by controlling 19 bulls. Whereas Bharat Kumar finished third by controlling 11 bullocks. The bullocks were also rewarded during the Jallikattu game. The bull of Devasagayam of Manapparai was given the title of best bull. No one could control this bull. Around 641 bulls participated in the Jallikattu competition in Madurai. During the game of Jallikattu, money bags are trapped in the horns of bulls and bullocks and left in the crowd and those involved in the competition have to control them. Jallikattu competition is organized in the rural areas of the state during the festival of Pongal in Tamil Nadu. This game is said to be thousands of years old.
read this also:
Physical Rally Ban: Will the ban on rallies and election meetings continue in 5 states? EC will decide today, protocol broken in SP office